Rose water or 'Gulab Jal' is the commonest beauty and health product used in virtually every household. Of all the blossoms, Rose is invariably a true botanical wealth. It is admired because of its cosmetic advantages, therapeutic qualities and charismatic aroma. Regular use of Rose water enhances beauty by making the skin as soft and fresh as a rose flower. It is also known as a 'Natural Toner'. Its skin tightening or toning effect revives dry, wrinkled and ageing skin giving it a youthful appearance.
Research has shown that 'Gulab Jal' has an effective role in treating acne problem. It prevents the proliferation of bacteria by maintaining optimal PH levels of skin. Rose water can also be used as a compress for eyes as a result of its cooling properties. Its antibacterial properties protects our eyes from dirt, burning, redness and harmful effects of chemical laden marketed cosmetic products. 'Gulab jal' also has curative effects on our body like it calms down the mind, enhances the mood, promotes sound sleep, and maintains youth and vigor.
'Gulab Jal' has all the aforementioned advantages provided it's pure, 100% chemical free and obtained from the premium quality rose. So let us perceive what the common market practices in rose water preparation are.
Current market practices in Rose water preparation
Have you ever pondered why after using 'Gulab jal' for so many years, you have not been getting the desired benefits? Does the 100 ml bottle of marketed 'Gulab jal' contain pure rose water or is it simply perfumed water together with a protracted list of added chemicals.
Current market practices in 'Gulab jal' preparation include:
Mixing Rose oil with distilled water. This is not a reliable method. 'Gulab jal' made by this methodology lacks the therapeutic properties of actual rose water.
Water distillation method. This is an authentic method of Rose water preparation. All the therapeutic qualities of Rose water is retained when it is extracted by this methodology.
Simply adding Rose essence in ordinary water. Some of the marketed rose water is made by this method. Calling such a product rose water would be a deceit.
How is pure rose water made?
'Gulab Jal' is made from fresh and bright rose blossom petals. Out of quite 1000 species of roses, not all have fragrance. Only desi Gulab can provide the most effective 'Gulab jal'. The hybrid variety has neither smell nor the quality in rose water. And amongst the desi gulabs, Rosa Damascena (Damask Rose) which is the most expensive rose species gives the best quality 'Gulab jal'. Do you know that it takes around 14 lakh fresh handpicked rose blossoms to produce produces 1 litre of Rose oil and 67 roses to produce 1 drop of Rose essential oil, making it one of the most expensive Essential Oils that can be purchased. The extraction process is the most vital step in getting the finest quality of 'Gulab jal' and it is a rigorous task.
The traditional method of steam distillation is the best methodology to extract the very best quality 'Gulab jal'. In this method, Fresh damask rose flower petals (also known as king of roses) are subjected to water distillation process during which the nutritive and therapeutic juices of the flower are extracted into the distilled water. This water then condenses and also the water droplets are collected into a separate vessel. This collected water is 'Gulab jal'. This is how pure and natural rose water is made which is 100% pure. There should be no chemicals and no added preservatives.
Truth behind top selling Rose Water brands:
It is distressing to learn how our daily use cosmetic merchandise are laden chemically. Let us see how some of the top selling 'Gulab jal' companies are using harmful chemicals: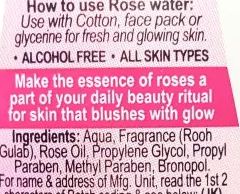 Preservatives: It is a fact that 'Gulab jal' can stay viable without preservatives unlike Aloe Vera gel that can go bad if preservative is not added. So the question is why are harmful preservatives like Parabens added in commercial 'Gulab jal' ? Are you aware that parabens are carcinogenic i.e., cancer causing in nature?
Artificial smell: If you browse through the ingredients of a number of marketed 'Gulab jal' brands, you'll find written there, "rose fragrance". If the product is 100% rose water, then it contains natural rose aroma. What is the need of adding synthetic rose fragrance?
Propylene Glycol: You'll be stunned to check the chemical "propylene glycol" within the list of 'Gulab jal' ingredients. Even though FDA has categorized this chemical as a safe preservative, its role is controversial as it is linked with causing cancer. Needless to say, that the cooling effect on skin after applying some of the marketed 'Gulab jal' is due to propylene glycol which is an anti-freeze agent.
Sodium Laureth Sulphate: Another controversial chemical is sodium laureth sulphate (SLS) which acts as a foaming and cleansing agent in 'Gulab jal'. Surprisingly, 'Gulab jal' is a natural cleanser. Why do we need a chemical in it to cleanse the skin? It's an indication that any 'Gulab jal' that contains SLS is not 100% rose water.
How to use Rose Water?
Spray directly on your face then wipe with cotton swab.
Use as a skin toner for dry skin.
Add 'Gulab jal' in Ubtan/face pack to make a thick paste and apply on your face.
You may add few drops in your bath water and have a sweet smelling, aromatic and revitalizing morning bath.
Rose Water spray Bottle Packaging – Why is it superior?
'Gulab jal' as a spray bottle packing is superior. You can use it directly on your face. This way 'Gulab jal' isn't wasted on cotton swab. Also, there is no need to open the bottle thereby preventing unnecessary exposure and oxidation of rose water with air.
How to get pure Rose water
Look for the list of ingredients at the back of pack. It should contain only rose water and nothing else. No chemicals, no preservatives as simple as that. There are few organic companies which are selling pure 'Gulab jal'. One of such organic company is Vidhyanjali Ahinsa Soundarya (VAS) whose 'Gulab jal' has all the beauty and medicinal benefits of actual rose water because it fulfils all the criteria of classical authentic extraction process.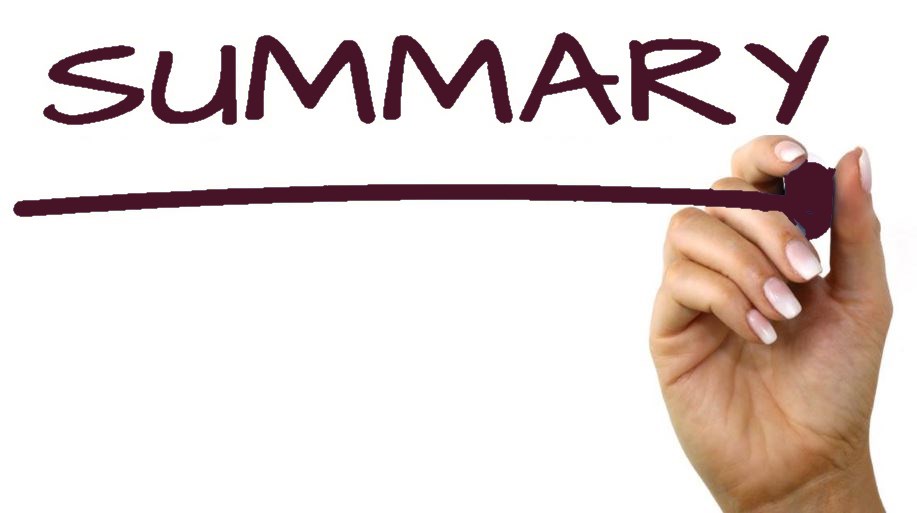 Next time when you are out for shopping personal care products, do check the ingredients. You'll be shocked to know that some of the topmost brands are selling you chemicals in the name of 'Gulab jal'. You have been putting chemicals mixed in plain water on your face all these years and expecting miracles to happen. All that glitters is not gold and all that smells good is not pure rose water.