When we talk about beautiful skin, do we mean fair complexion? No, we merely mean a healthy and glowing skin. Even though some of us naturally have healthy skin, the glow wanes away with time because of the harmful effects of pollution, sun's ultraviolet rays and even chemicals in cosmetics that we use daily. Therefore, in this article I am going to share some of the well researched natural beauty tips to bring a healthy glow on your face.
Beauty is confidence applied directly to your face.
Beauty tips according to your skin type
Every skin type has its own set of issues. Oily skin muddles with excessive oil, greasy look and breakouts problem whereas dry skin faces skin cracking problem especially when applying make-up. In winters, people with dry skin have a desiccated appearance because of the cold dry air which strips off the moisture from the skin leaving it drier and itchy. People with combination skin have a mixture of both oily and dry skin. Their forehead, nose and chin (called the 'T Zone') are oily whereas rest of the face is dry. You don't have to worry because by following few simple beauty tips you can take care of your skin well. Have a look.
Oily skin
Keep your skin clean. Wash your face 2-3 times in a day to remove dirt and oil from the skin. Use only natural chemical free face wash.
Avoid eating oily, greasy and junk food too often.
Eat more portions of fruits and vegetables.
Dry skin
Avoid using hot water on skin as it is dehydrating and will dry your skin further.
Always moisturize your skin immediately after taking bath.
Avoid washing your face too much because that will rob your skin of its natural oils and make it drier.
Combination skin
Keep your skin clean. The 'T zone' (forehead,nose and chin area) in combination skin is prone to acne. So it's important to wash face frequently to remove dirt and oil from accumulating. Having said that, please be cautious with over washing the face because combination skin has dry patches too which may get worse.
Choose a good moisturizer that suits your skin and apply it daily.
Beauty regime you should follow daily
Now that you know the Do's and Don'ts of your skin type, next step is to follow a daily skin care routine to bring natural glow on your face. Simply follow the C-T-M routine. Do this two times a day- morning and night to get a healthy and bright skin.
Cleansing: Cleansing is the first and most important step of the skin care regime as it removes all the dirt & grease accumulated on our skin all through the day. Wash your face with lukewarm water and then cleanse it with a mild face wash or cleansing milk. Avoid harsh soaps and chemical laden face washes that disturb the pH balance of your skin and have a drying effect. I have always used fresh unboiled milk as a cleansing agent since childhood.
To cleanse with unboiled milk: Dip cotton swab in fresh unboiled milk and gently clean your skin. Leave it for five minutes and then rinse with water. Raw milk is a deep cleanser. It removes dirt, oils and blackheads. In fact it is an all in one skin treatment i.e. it cleanses tones and moisturizes the skin. It improves elasticity and brings glow to face.
Toning: Next step after cleansing is toning which is important to maintain the pH balance of your skin. Now what does that mean? Our skin usually has a pH in between 5 and 6 whereas the tap water (hard water) which we use to wash our face has a pH around 9. So, when we wash our face with tap water the pH of our skin increases. To bring the pH of our skin back to normal we need toners. Always go for alcohol-free pure organic toners. I prefer rose water for toning. A research study demonstrated that the extracts and formulations of rose have a protective effect on fibroblast cells (cells that help in skin repairing). In addition to this, rose also showed considerable anticollagenase, antielastase, and antioxidant activities1. It is important that you buy pure rose water in order to obtain all its benefits.
Moisturizing: This is the most crucial step in the skin care regime. Moisturizing improves blood circulation in skin, makes it soft and supple, repairs damaged cells and is nourishing for the skin. Go for pure organic moisturizers or night cream, the ones with natural ingredients like cocoa butter, shea butter etc.
Aloe vera gel mixed with olive oil is good for moisturizing. You can even apply natural oils as moisturizers such as massage with coconut oil softens rough and dry skin. It has antioxidant and antimicrobial properties that keep the skin healthy. Similarly, wheat germ oil is a rich source of vitamin E and is nourishing for skin. Almond oil has marvelous effects on dry skin keeping it hydrated for long.
Scrubbing/Exfoliation: There is one more step to this skin care regime the 4th step i.e. scrubbing or exfoliation. The reason why scrubbing is not part of the CTM routine is that scrubbing is not done daily. For dry skin,scrub once a week and for oily skin twice a week. It is very important to exfoliate your skin from time to time to remove the dead skin cells to get a brighter and glowing skin. You can make your own home made scrub by mixing yogurt with finely grounded walnut crust powder. Walnut shell is an effective and natural way of removing dead cells and excess oil from the skin. The circular motion of scrubbing process improves blood circulation and nourishes the skin. Its regular use cures acne and makes your skin glowing and youthful.
Sugar is a natural scrub easily available at home. Finely ground it and mix few drops of lemon in it. Gently massage this mixture all over your body for 5 minutes. This homemade scrub will soothingly exfoliate your skin.
General beauty tips for face
Everyone can look beautiful! All you need is to take a little care of your skin and follow few diet tips for healthy skin. You don't have to conceal your skin with makeup every time you step out of your house. Rather flaunt your real skin with confidence by following these tips.
Wash your face regularly two times a day and use a moisturizer suitable for your skin type.
Drink plenty of water approximately 8-10 glasses daily. It not only keeps the skin hydrated but flushes out toxins too.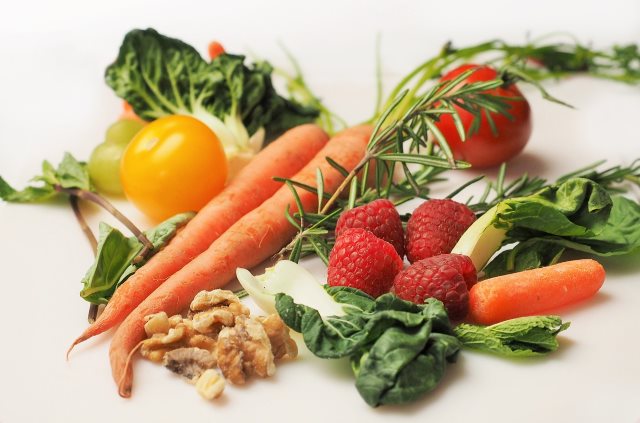 Healthy diet is the key. Eat more fresh fruits and vegetables especially those rich in vitamin C and A.

The antioxidant properties of Vitamin C along with its collagen formation and tissue repairing abilities make it very important for skin. Foods rich in vitamin C are Amla, blackcurrant, orange, guava, strawberry, kiwi, pineapple, papaya, lemon and tomatoes. Daily recommended intake of vitamin C for an adult male is 90 mg and adult female is 75 mg.
Vitamin A stimulates the formation of collagen and elastin fibers and slows down the ageing process2. Vitamin A rich foods are carrots, spinach, full fat milk, butter, cheese, green peas etc. Daily recommended intake of vitamin A for an adult male is 900 microgram and adult female is 700 microgram.

Go for detox diet once in a while.
Include more Alkaline foods in your diet: Alkaline foods such as spinach, lemon, cucumber, coconut, carrots and cabbage balance the pH of our blood which improves digestion and helps in keeping our skin healthy. Avoid eating acid producing foods such as bakery items, caffeine, cheese, meat,and processed foods.
Sleep Well: Take adequate rest. Sleep for at least 8 hours daily. Mental and physical tiredness has a profound effect on our skin that shows. No matter how much you may try to conceal the dullness with make-up but it shows.
Sleep is the real Beauty Secret, but I don't get enough of that.

~ Chelsea Leyland
Yoga and Pranayam: Yoga & Pranayam go a long way in rejuvenating dull skin and instilling positive energy in oneself. When we do yoga regularly, blood circulation improves and toxins are flushed out from our body. Our cells get enough oxygen resulting in lesser free radical formation. One of the best yogasan that I have personally found very useful to have a glowing skin is 'Balasana (Child pose)' by sitting on the floor in vajrasan i.e. kneel down and place your hip on your toes.. Now bend forward with face down (your forehead touching the ground) so that your chest touches your knees, stretch your hands back touching the ground palms facing up. Stay in this asan as long as you feel comfortable (from 1-5 minutes). Talk to your healthcare provider if you have back pain or any injury.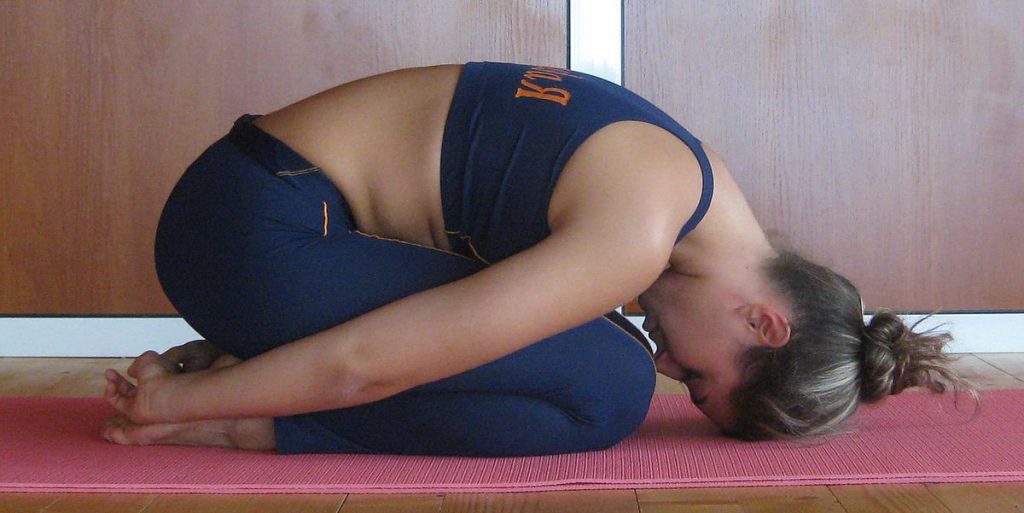 Gently rub your Face after bath: Our skin is constantly replenishing new cells and shedding off dead skin cells. When we take bath, our skin becomes soft and the dead cells become loose. With a soft towel, gently rub your skin in circular motion to remove the dead cells. Apply a moisturizer post that.
Use chemical free and preservative free beauty products:Have you checked the ingredients of your favorite cream or moisturizer recently? It is disheartening and shocking to see how 90% of skin care brands are adding chemicals and preservatives in the common beauty products that we apply on our skin daily. Harmful chemicals such as SLS (Sodium Laureth Sulphate),formaldehyde, phthalates and preservatives such as parabens are generously found in most of the marketed skin care range. Do you know that parabens and SLS found in soaps, shampoo, and many other daily use products are potentially cancer causing3?
The pores present in our skin helps in breathing and flushing out toxins. Chemicals in soaps and shampoos enter the skin pores and block them. When the pores get blocked the impurities cannot come out which leads to many skin problems. In addition,harsh chemicals in soaps aggravate skin dryness especially in those with eczema problem.
---
Key Take Away
Drink lot of water.


Take a healthy diet. Include more alkaline foods in your diet.


Detox Diet – Go for detox diet once in a while.


Sleep adequately – Mental and physical stress both makes your skin look dull.


Summary
A bright and glowing skin gives you a feel good factor and elevates your confidence level. It has little to do with how others look at you but more with how good you feel about yourself. All I have to say is do not focus too much on whitening your skin rather make sure to keep it healthy, bright and glowing.
References
Sinha P,Srivastava S, Mishra N, Yadav NP. New perspectives on antiacne plant drugs:contribution to modern therapeutics. Biomed Res Int. 2014;2014:301304.
Ganceviciene R,Liakou AI, Theodoridis A, Makrantonaki E, Zouboulis CC. Skin anti-agingstrategies. Dermatoendocrinol. 2012;4(3):308-19.